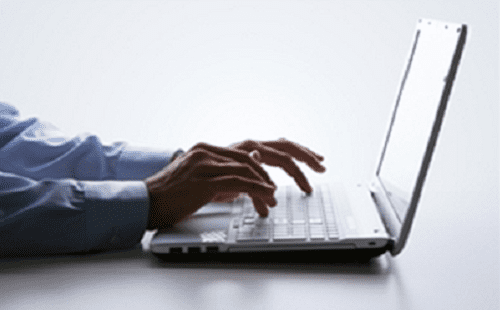 A security breach is a nightmare for any company. Attackers are always trying to take advantage of every opportunity to get financial and identity information. Therefore, protection requires continuous due diligence on the company's part. But the company is not the only one with responsibilities. There are responsibilities that your employees should have also.
The wrong web address to a site can infect your hardware and steal sensitive information. It doesn't stop there. We have a number of tips for practicing safe browsing to reduce your risk of an attack.
10 Tips for Safe Internet Browsing
Keep browsers up to date.
According to Duo's 2016 Trusted Access Report, one of the biggest problems with malicious attacks comes from outdated browsers that cause security risks. No matter which browser (Internet Explorer, Firefox, Chrome, etc.) you are using, by installing the most current updates you are best able to prevent phishing for safe browsing.
Increase your browser security settings.
In addition to updating your browser, it is important that you know how to use your browser. Each browser has features that include security and privacy settings. Learning and using these settings to increase your security can help you safely browse the internet.
Don't assume a site is safe.
Only go to trusted sites. Yet, realize that even sites that you know and have visited before can be vulnerable to hackers. Several studies have shown that the most dangerous areas of the Internet often include legitimate sites that have been hijacked by hackers.
Look for the padlock.
Visually check for the padlock in the browser address. The padlock symbol identifies a website is safe and indicates that the information you submit is secure.
Use secure passwords on secure connections.
With today's various devices and access to Wi-Fi everywhere, there is the convenience of checking emails and logging into apps as part of your day-to-day tasks. Before you check anything that involves inputting a password, make sure your connection is secure.
Look out for phishing attacks.
Use caution when browsing the internet and opening email. A malicious click or link can send you to an attack site. Don't open anything suspicious. And if you get a warning message, get out of there immediately.
Use multiple security solutions.
Make sure that you have good security software installed and activated on your devices. These include firewall, antivirus software, email spam filtering and web filtering.
Protect and use the same caution for all your devices.
The same dangers exist whether it's your desktop, mobile phone, tablet or other devices. Install protection from viruses and malware on all devices and use the same high level of caution to protect against phishing when you click or open an email for every device you use.
Only download from reputable sites.
Some downloads might seem harmless but can actually hide malware on your computer without your knowledge. Stick to tried and true sites before you download. And before you go to a new site, do some research to validate it first.
Use a secure connection.
With more people using devices to access Wi-Fi, there is easy access to unsecure connections that are public or free. Avoid these. There are dangers when using an unsecure connection so make sure to only use a secure connection.
With cyberattacks and identity theft on the rise, you and your company must always take precautions to protect yourself, your employees and your clients. Boost IT can help protect your network and data while improving your browsing experience. Contact us for more information at 404-865-1289 and info@boostitco.com.