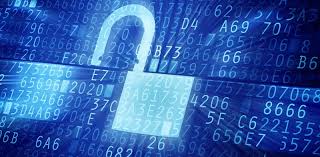 Part 4 : Aren't Security Patches & Updates Done Automatically?
This is the forth post in a series of cybersecurity tips to secure your network.  Here are the first 3.
Cybersecurity Tips for SMBs : Part I (Anti-Malware Software)
Cybersecurity Tips for SMB : Part II (Firewall Solutions) 
Cybersecurity Tips for SMBs : Part III (Still Need Anti-Virus)
Security Patches & Updates can be installed automatically for some softwares, but not for a handful of the ones that are most vulnerable to viruses and malware. And then there are times when installing the patches or updates fail. Some may say "Who cares about malware?" but malware is how hackers get in to steal your identity or passwords so they can be tested on other sites.  We have written two other posts about The Importance of Anti-Malware Software and The Value of a Hacked PC that prove this.
What's the difference between a security patch and an update?
A security patch is released to plug a security hole in a software or app.
An update is released to improve or fix the functionality or features of a software or app and can include security patches.
Which Software Patches Do I Need?
Internet Explorer (Security Patches & Updates)
Mac OS X (Security Patches & Updates)
Adobe Flash Player (Security Patches) There are 408 Adobe Flash Player Vulnerabilities to date.

And you want me to stop working to update flash player too?

Adobe Reader (Security Patches)
Adobe Acrobat (Security Patches)
Java (Security Patches) There's a long list of patches for Java on Oracle.com

Do you really want to install an unknown toolbar?

Firefox (Security Patches & Updates)
And there are more that require updates. TechCruch.com lists security patches for numerous other softwares.
Most updates Still Require a Person's Approval to Install
There are 3 issues with this.
Forget to install the patch or update and the device is at higher risk of infection or being hacked
Can you tell wether that pop-up window is fake or not?
If the update doesn't install properly, most people just keep working and no one is notified.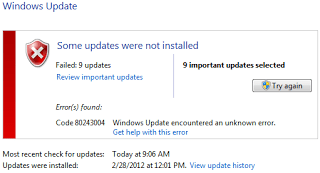 What's My Best Option?
An experienced managed services provider (MSP) can automate the entire process using their Remote Monitoring and Management (RMM) tools built in to their Managed IT  platform. They can:
Monitor which softwares need patching
Inventory the security updates & patches to be applied
Pre-screen/test all updates (some updates cause problems while fixing others)
Automate installation of security patches & updates behind the scenes
Report failed installations
Schedule manual repair of those failed security patches & updates
And you never have to lift a finger.
What To Do
It's easier than you think.
With the help of an experienced security professional, create a comprehensive security strategy and stick to it. Many business owners or IT departments put a security plan in place, get to the point that things are performing smoothly, and then make the mistake of deviating from the plan since "nothing is happening" or "some web sites are being blocked".  Security is not static.  Adjustments need to be made.
Protections are happening behind the scenes and some web sites are blocked because that's what the firewall is designed to do to protect you from yourself, and your scheduled security reports should be reviewed so you know you're getting your money's worth. Contact Us if you need help. Our managed security patches & updates solution is part of our remote monitoring and management (RMM) component of our Managed IT platform and is very affordable, easy to implement on a small or large scale, and won't interrupt people's work.
Spend more time doing what you love and less time worrying about security.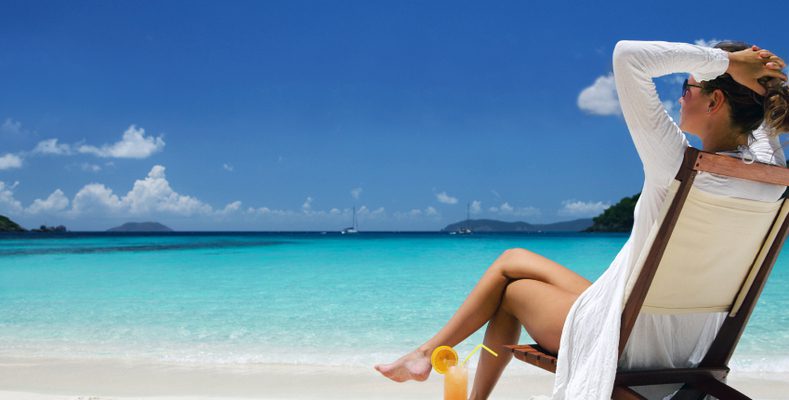 There are 4 parts to a Great Security Strategy
Security Patches & Updates
Make sure you get a enterprise level anti-virus software, and have it managed (updated and auto-clean infections, and produce reports) by a professional if you don't have the skills.  Viper Business Edition and McAfee Business Edition are two great anti-virus softwares we use, but we always use them in conjunction with a managed firewall, anti-malware software, and a patch management service, which is part of our Remote Monitoring and Management service. RMM is the foundation of great Managed IT Support.
One Note About Passwords
And, as always, make sure you use strong passwords.  The longer the better and don't use your sports team name or your birth year, graduation year, etc in it.  Hackers know most people use their addresses and birthdays and kid's and pet's names, too.